Museum Interactives, registered as M I Technologies, has been active in developing exhibits for museums and exhibitions since its inception in 2013. We strongly believe that kids learn well in an interactive environment. Introducing them to interactive exhibits helps them grasp and understand complex concepts without much effort. This has been the prime motto of our team at M I Technologies. Have a look at what we are!
Mr. Sunil Kumar
Managing Director, Museum Interactives.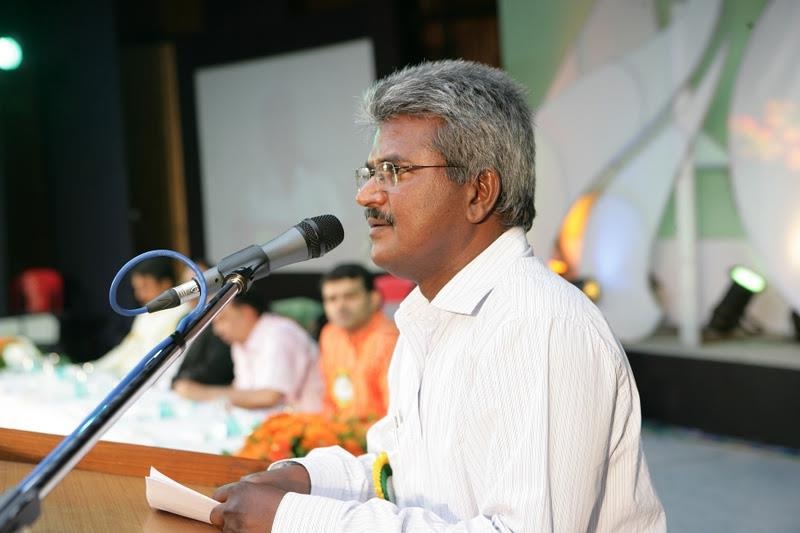 With over 25 years of experience in the domain of Museums and Exhibitions, Mr. Sunil Kumar has been instrumental in conceptualization, design and development of interactive science centre exhibits across India and abroad. He has played a major role in development of new science centres in different parts of India while working as a curator in National Council of Science Museums, Ministry of Culture, Government of India.
Mr. Sunil graduated in Mechanical Engineering from National Institute of Technology, Calicut, Kerala. As a creative and innovative Engineer, Mr. Sunil has been instrumental in developing animatronic dinosaurs and giant insects for museums. He has worked on different multidisciplinary concepts and developed several fascinating interactives for science museums, with major contribution to Visvesvaraya Industrial and Technological Museum, Bengaluru, India. His best creations include the full size replica of the historic '1903 Wright Flyer' in Bengaluru, Biotechnology Hall in Lucknow , Biomachines Hall in Dharwad and travelling exhibitions on Nanotechnology, Astronomical Observatories and a completely new Science Centre in the Karnataka University Campus, Dharwad. He specializes in creating experiential learning environments and open ended exhibits. He is good at developing mechanical analogies of complex scientific concepts and ideas. He has traveled to several science centres around the world and has worked in several International collaborations on science exhibits. He possesses excellent interpersonal skills with science centre professionals all over the world.
A few of his milestones include:
Mathematics of Planet Earth 2013 exhibition, Bengaluru
The Indian edition of Mathematics of Planet Earth was conceived by the International Centre for Theoretical Sciences, Tata Institute of Fundamental Research, Bengaluru. The exhibits were developed in collaboration with Srishti School of Art and design and Visvesvaraya Industrial and Technological Museum. Mr. Sunil was part of the Curatorial team.

The Dharwad Regional Science Centre, campus of the Karnataka University, Dharwad, India 2008- 2012
As the Project head, his role included constructing the building, other infrastructures and installation of exhibits, recruitment and training of staff. This 12 acre science centre consists of over 50 outdoor science park exhibits and 40000 sqft. of indoor exhibition space. While most of the indoor and outdoor exhibits are sourced from various science centres in India the interactive gallery, titled Biomachines was conceptualized and developed by him.

Electrotechnic Gallery, Bengaluru 2011
This gallery in installed in Visvesvaraya Industrial and Technological Museum, Bengaluru. He contributed immensely in developing new interactives in Electrical Engineering. Some of the mechanical analogies developed in this gallery are truly innovative.

'Kalpaneya Yatre' Exhibition, Bengaluru 2010
He played a key role in the Science Festival Project - ' Kalpaneya Yatre 2010' which was organized by a consortium of Institutes from Bengaluru, viz. the Jawaharlal Nehru Planetarium, the Indian Institute of Astrophysics, ISRO- ISAC, the Srishti School of Art, design and Technology, the Visvesvaraya Industrial and Technological Museum and the Raman Research Institute. Image Courtesy - Deccan Herald.

Fun Science Gallery, Bengaluru 2009
A fully interactive gallery, filled with a lot of fun and open ended exhibits was developed in the similar lines of Exploratorium, San Francisco. A hugely popular gallery in Bengaluru. This gallery is installed at the Visvesvaraya Industrial and Technological Museum.

Travelling Exhibition on Nanotechnology, Bengaluru 2007
Mr. Sunil contributed majorly towards content preparation, conceptualization of exhibit ideas and development of the entire exhibition. He collaborated with a number of institutes such as Indian Institute of Science, JNCASR, University of California, San Diego and a host of individuals who are specialized in Nanoscience. Few interesting hands on exhibits were also developed that made the exhibition a very popular one.

Nobel Museum Exhibition at Bengaluru 2006
He worked as the Indian coordinator of the touring exhibition titled the Cultures of Creativity which was organized in Bengaluru. The exhibition created by The Nobel Museum Stockholm to celebrate the centenary of Nobel Prize was on display for two months.

Travelling Exhibition on Astronomical Observatories, Bengaluru 2005
The exhibition was conceived, curated, and developed by him while he was working at the Visvesvaraya Industrial and Technological Museum. This exhibition was collaborated with Indian Institute of Astrophysics, Raman Research Institute and the Indian Institute of Science Bengaluru. Several exhibit ideas were received from Exploratorium, San Francisco, the Smithsonian Air and Space Museum, Washington and Steward Observatory, Arizona.

Exhibition on Electronics, Bengaluru 2004
He has contributed immensely in this project by developing some of the outstanding interactives to demonstrate abstract concepts in Electronics, right from motion of electronics based on conductivity to the process of fabrication of chips. This gallery is installed at the Visvesvaraya Industrial and Technological Museum.

The 1903 Wright Flyer, Bengaluru 2003
This was a project led by him to recreate the original Wright Flyer. The model was crafted most authentically from drawings from the Smithsonian Air and Space Museum. It was a collaborative project with technical inputs received from the National Aerospace Laboratories, Bengaluru.

Exhibition on Biotechnology, Bengaluru 2002
This gallery focuses on Biotechnological concepts related to zoology and botany. As a team player, he has worked for development of few of the challenging concepts to translate them into brilliant interactives. The highlight this project was the exhibit which details about the importance of DNA and chromosomes.

Indo - UK workshop on exhibit development London, Manchester 2000
In November 2000, the British Council, Kolkata organised a series of workshops at different science centres across United Kingdom to promote exhibitions. Mr. Sunil had participated in one such workshop held at Manchester, London, where Mr Sunil got an opportunity to interact with several delegates from different museums around the world.

Exhibition on Space Technology, Bengaluru 1999
He has worked in a team as an interactive exhibit designer for the Space exhibition spread over 700 sq. metre area. The theme was to introduce to the public different satellites launched to space and their significance in communication and remote sensing.

Dinosaur Alive Exhibition, Kolkata 1995
He has worked as a main designer and innovator in creating 16 live size animated dinosaurs for a travelling exhibition that captivated the entire city of Kolkata in 1995. The exhibition was on display in the then upcoming Science city of Kolkata. Over a million people visited the exhibition in those 45 days it was on display before the exhibition traveled to Delhi.

Travelling Exhibition to Shanghai, China 1994
An international travelling exhibition portraying the scientific heritage of India was conducted in Shanghai, China, in May- June, 1994. This 10000 sft. exhibition was held as part of Festival of India in China. As a member of the exhibition installation team and later as the resident curator of the exhibition, he had the opportunity to interact with a large number of visitors.
---
Mr. Josline James
Managing Partner, Museum Interactives.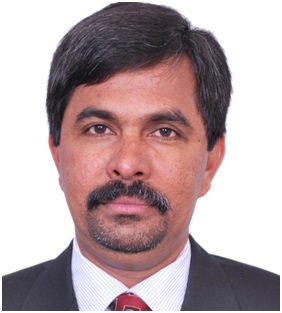 Mr. Josline James is a Senior Management Professional with over 30 years of experience in the Industry especially in Hydraulics, Cryogenics, Oil & Gas and Alternative Energy including Clean Technologies like Clean Coal. He has expertise in General Management, Business Development, Sales, Marketing, Strategy & Planning, Restructuring, Change Management, Operations & Quality. He is a proven leader in creating new businesses in emerging markets in Asia with particular focus on India. He combines a rich blend of entrepreneurial flair and experience with the process driven execution to establish, build and sustain a growing business in various domains. He has demonstrated expertise in technology marketing and implementing innovative concepts. With over 30 years of work experience in multinational companies such as Air Liquide France, Praxair USA, Chart Industries USA, Eaton USA and Bhatia Brothers Group, UAE apart from domestic companies such as Swastik Rubber, Mr. Josline is diverse multi cultural professional.
Some of his achievements include:
Brought in Build Own and Operate model for Hydrogen & Nitrogen among the refiners in India.
Innovated Virtual Pipeline to distribute Liquefied Natural Gas (LNG) to customers in India.
Introduced small scale liquefaction plants for associated gas and stranded fields.
Successfully identified and sold the strengths of Indian subsidiaries to Global Managements.
Restructured Vickers Systems into a sustainable and profitable company.
Mr. Josline led Air Liquide team to bid for Reliance J3 (pet coke gasification) Project, which includes licensing, Basic Engineering and proprietary equipment supplies utilizing Air Liquide, Lurgi and Zimmer technologies. Value US$ 2.5 billion. He was the key architect in convincing Indian Oil Corporation to outsource their hydrogen & other industrial gas requirements of their Paradeep refinery and won this global competitive bid with an investment (LSTK) of approx US$ 200 million. This project led the way for other refiners also to outsource hydrogen & other Industrial gases in India. He also assisted energy majors in India to enhance their Liquefied Natural Gas market play through enhanced availability (small liquefaction plants) and cryogenic distribution. He successfully completed a project to position Liquefied Natural Gas (LNG) through virtual pipeline and to provide NG to the burner tip in partnership with IOCL. Using this concept, he developed a plan to meet City Gas Distribution requirements of small cities and towns through LNG route.
Mr. Josline is a Mechanical Engineer from National Institute of Technology (erstwhile Regional Engineering College), Calicut, Kerala, Masters in Marketing Management from Jamnalal Bajaj Institute of Management Studies, Mumbai and M. Tech (Thermal Engineering) from Visvesvaraya Technological University, Belgaum, Karnataka.
---
Our Team
"Coming together is a beginning... Keeping together is Progress ... Working together is Success!" - Henry Ford
Museum Interactives is a home to talents that can convert concepts and ideas to exhibits. We comprise of individuals who have expertise in conceptualisation, design of hardware and software components, fabrication and integration of all kinds of interactive exhibits. We also have specialists who could develop computer simulations and virtual / augmented reality interactives at the highest level of quality and reliability.
Our associates are as follows:
WorldServe Consultancies
WorldServe Consultancies has been an active player in the team of Museum Interactives, since 2013. Its major contribution includes developing hardware and software interfaces for our key exhibits - GSLV, Solar System and Sandbox. To know more about the WorldServe Team, Click here

Devaki Reinforced Plastics
Devaki has been constantly supporting Museum Interactives in fabricating several exhibits. To know more, Click here

Integrated Technical Consultancy Hub (I.T.C.H.)
I.T.C.H. comprises of professionals with years of expertise in diverse areas such as architecture, contracting, project finance, planning and implementation & procurement management. Their expertise in design, project management, delivery and cost consultancy constantly endeavors to find better solutions to complex infrastructure and design challenges. To know more, Click here